Law Firm Talent Marketing and New Employee Materials—Coplan + Crane
Law Firm Talent Marketing and New Employee Materials—Coplan + Crane
Coplan + Crane is a personal injury law firm in Oak Park with a great team of experienced attorneys and legal professionals who are devoted to making the world safer by winning for those who have lost.
With an office remodel planned, the company wanted to ensure that their great culture was not only integrated into the new environment, but continually reinforced and communicated to recruits to support growth. Like one of their Paralegals mentioned: "Your vibe attracts your tribe."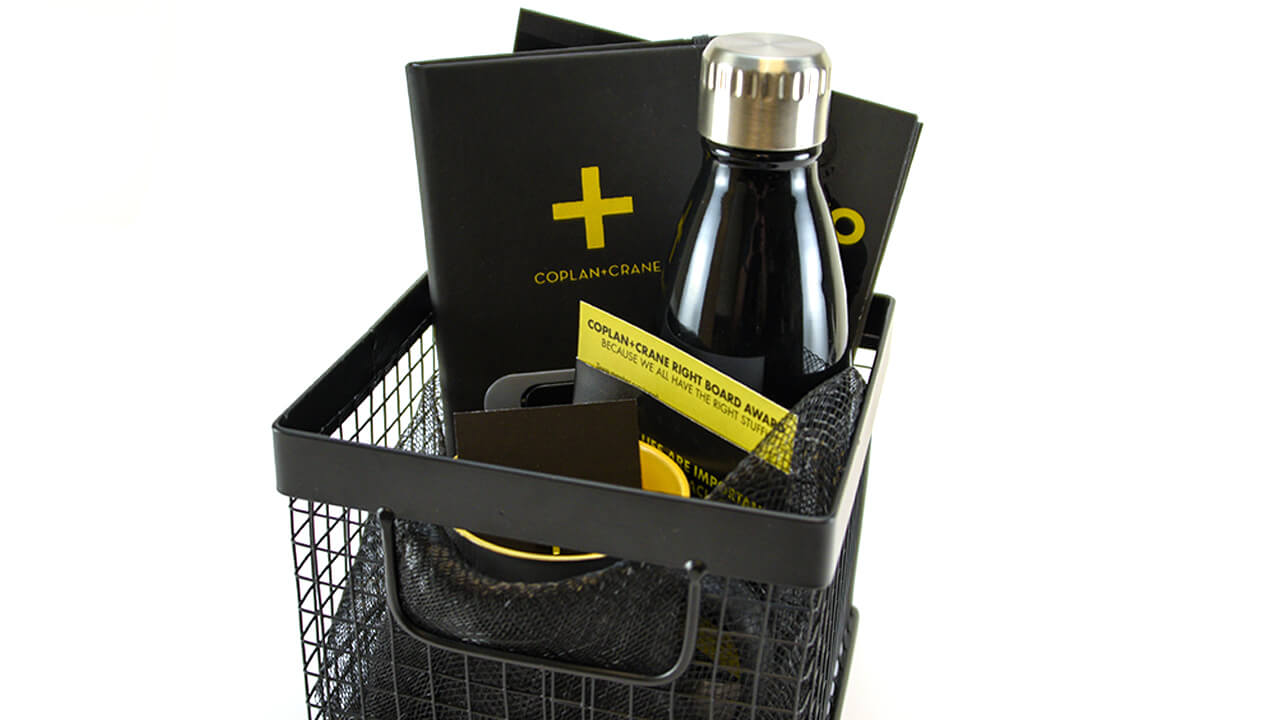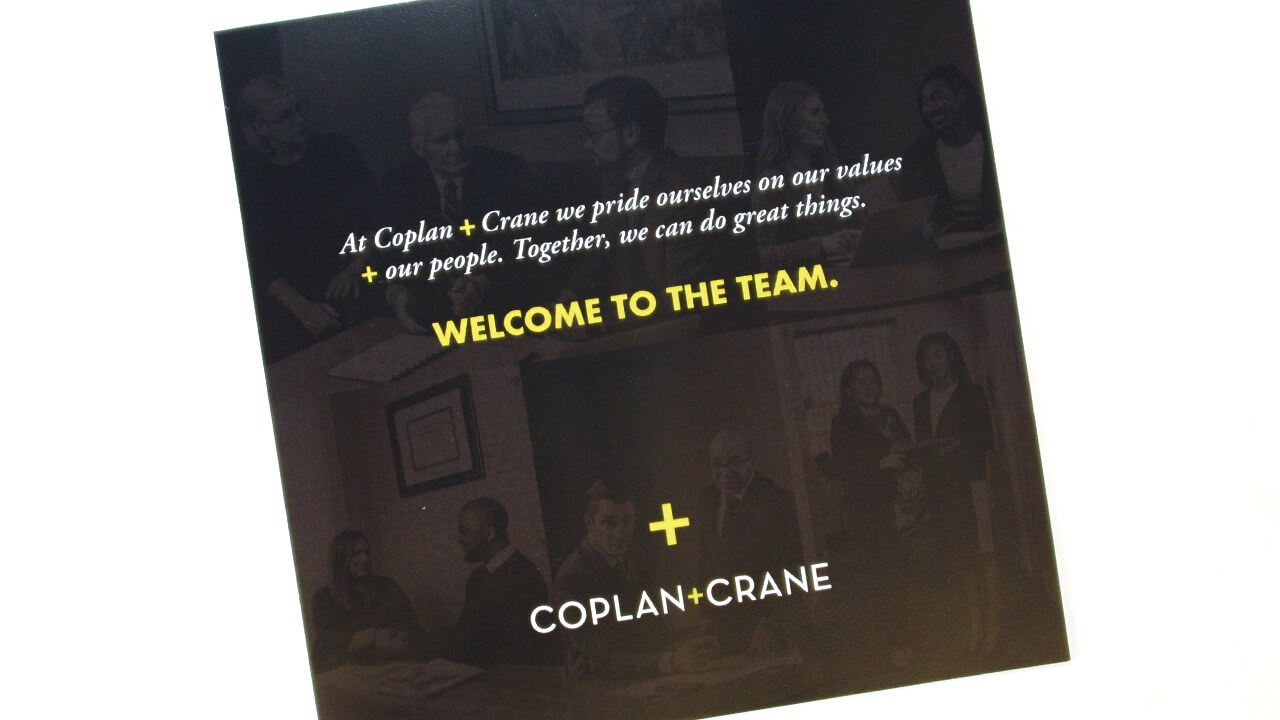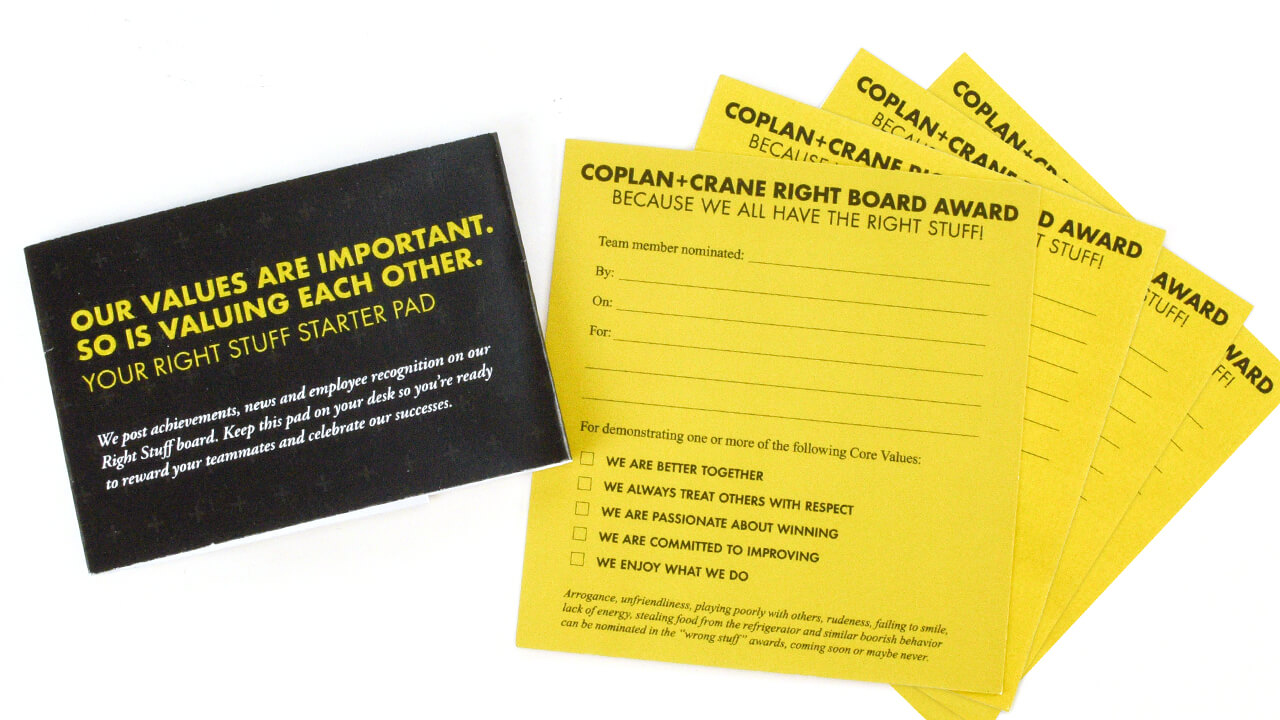 After a deep discovery, including uncovering incredible stories that captured the company's culture, we crafted talent brand messaging that perfectly encapsulated Coplan + Crane's purpose, core values and what made the company and its employees so special. We then worked closely with Coplan + Crane to bring that messaging to life in several areas:
Comprehensive office décor reinforcing their purpose, values and the positive impact that their team brings to their clients. This included core values posters, powerful client testimonial decals and the development of a unique "Right Board" (a talent marketing 'hub' that demonstrates their values in action).
A welcome kit serving as a gift to every new employee, providing a positive first experience, and onboarding them into the amazing Coplan + Crane culture that we saw from day one.
A new careers page (in progress) that tells their story and helps attract the best and brightest talent.
A digital 'welcome screen' with employee photos, client stories, core values and other dynamic elements that show visitors who they are as an organization.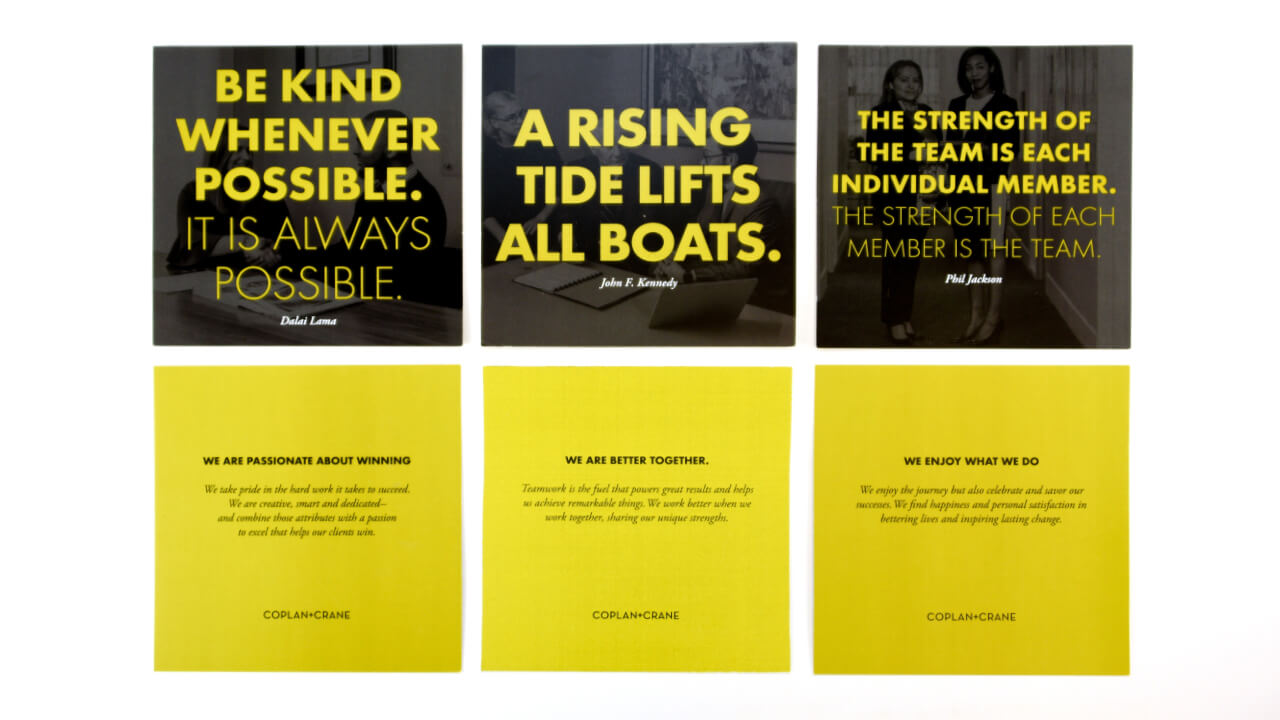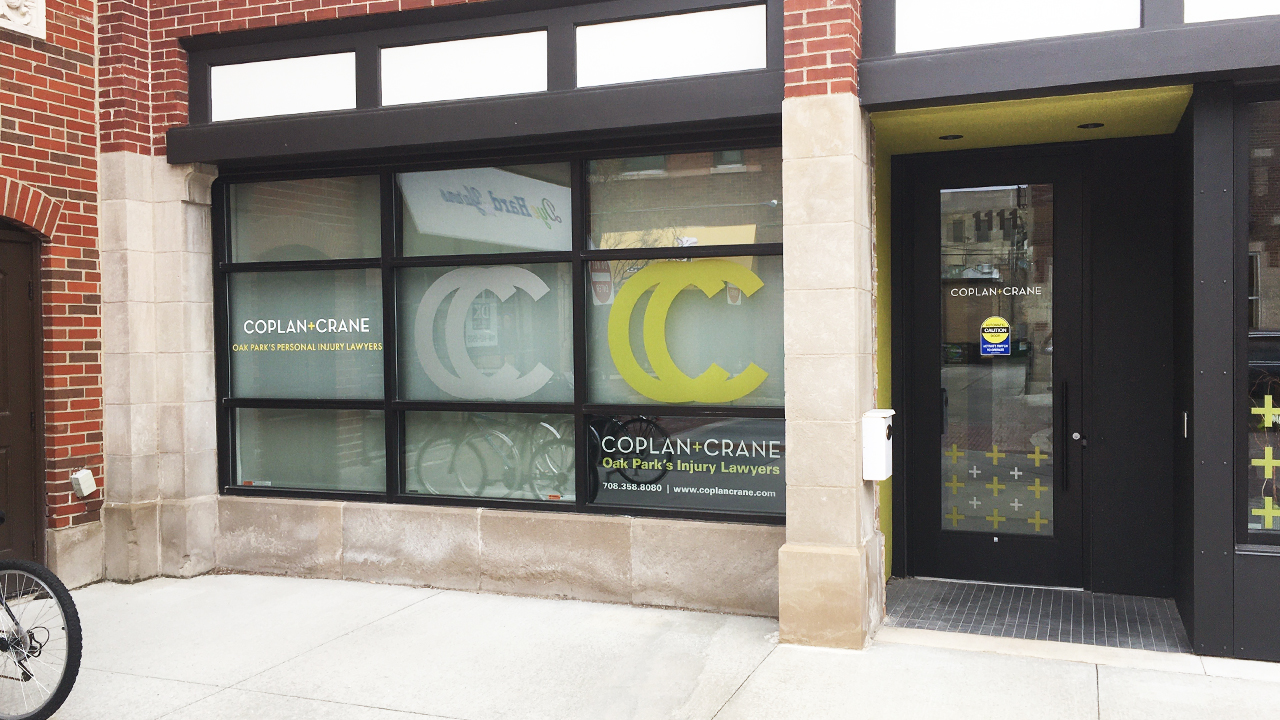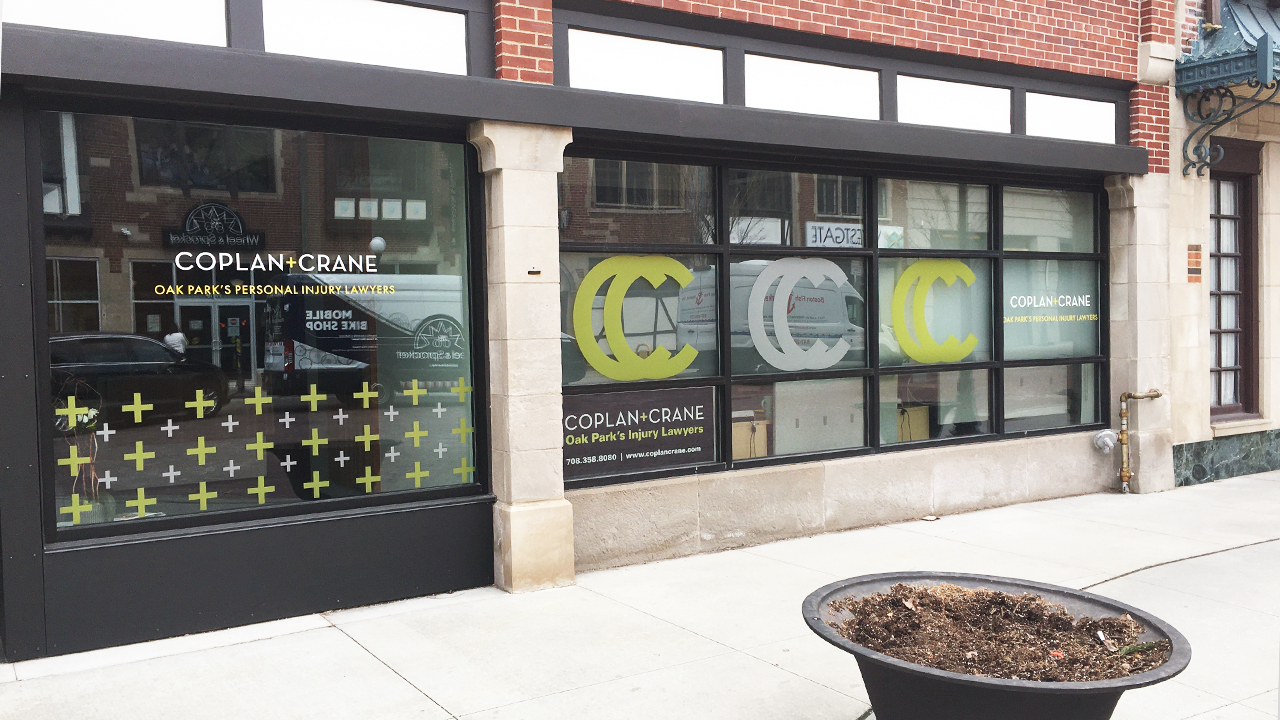 In the midst of this effort, Coplan + Crane was also recognized as one of the 2019 Best and Brightest Companies to Work for in Chicago. A well-deserved award for sure!
Welcome to Pepper Group's business propulsion laboratories.