Let's shatter expectations. Let's boldly move ahead. Let's create B2B marketing that's never boring. Always fresh. Forever urgent.
Pepper Group is a finely tuned team of seasoned marketing professionals dedicated to applying the best of digital, design, video and new communication technology to help you achieve your goals. Our holistic approach combines best-in-class strategy and always-evolving digital marketing expertise to provide exponential results.
Our goal? To reach your target audience. Draw their interest. And propel them to action—as effectively and powerfully as possible. So, let's dive into your business. Let's create the unexpected. Let's leave "good enough" behind and replace it with "always better."
Technology is our bread and butter, which is why the old way of doing things is toast.
Creativity and experience make our work powerful. Here are some of the marketing technologies we use to maximize our effectiveness.
What happens when you put a team in a creativity-enhancing space, feed them endless challenges, and sprinkle in a few late afternoon craft beers?
You get consistently powerful work and a culture that's recognized as one of Chicago's 101 Best and Brightest Companies to Work For™️. Our clients will tell you that Peppers give you more than you ask for, think through every detail of a request, ask questions you haven't thought of, look for ways to deliver greater results and consistently dream up the unexpected.
George Couris

President & CEO

Out of the office, George is an expert on Fox River boating and Greek olive oil. During business hours, he uses his 20 years of marketing and business planning experience to deliver strategic, effective, results-driven programs for Pepper Group clients. He is also a member of the DePaul University Marketing Advisory Council, a mentor to high-growth startups, Past President of the Chicago AMA and a Chicago Booth School of Business MBA. George's scribbles are legendary, on whiteboards and paper. They're always genius marketing ideas—the trick is deciphering them!

Allan Woodrow

Copy Director

Our copy guru, Allan, is passionate about writing. He has been crafting advertising concepts longer than he cares to admit. If he isn't simmering a mouth-watering concoction of words and ideas for our clients to feast on—whether for a website, brochure, online or print campaign, trade show booth, video or anything else—you might find him writing novels, post-it notes, and even grocery lists. (Did we mention that Allan is also a pretty good chef, and a children's book author?)

Jessie Atchison

Vice President, Director of Strategy

It's hard to say which you'll notice about Jessie first—her laser-perfect handwriting or her laser-sharp marketing mind. Either way, Jessie is the queen of strategy. At Pepper Group, she develops masterful brand platforms and marketing plans that support the strategic objectives of our clients. There's a chance you'll also catch her riding her beloved road bike or breaking concrete blocks with her mad tae kwon do skills.

Tim Padgett

Founder

Nice guys really do finish first. Tim's all the proof you need. His roots go back to the printing industry, but in 1994 he set out on his own as a marketer and founded Pepper Group. Over the past 28 years, he's built an award-winning agency that serves a broad variety of B2B businesses, from local manufacturers and trade organizations to Fortune 500 companies. Tim loves to tell stories. If you have time, ask him what it's like when your hike is intercepted by a grizzly bear. Apparently, even the bear could tell a nice guy when he saw one.

Joe Whittington

Senior Interaction Designer

Some designers start with a color palette or a font. Joe begins by doing his homework. He excels at research and understanding technical information that gives added dimension to his designs. He also challenges himself to build on what's been done before for a client, and come up with something new yet true to the brand. When he's not biking, boating or wakeboarding, you may catch this Green Bay Packers stockholder (ask him about his certificate) watching rally or Formula One racing.

Eliza Wisinski

Account Manager

Eliza's ambition and drive make her a perfect match for the Pepper team, where her unwavering determination pairs nicely with a personal passion for exploration. During the work week, she excels in crisis management, always ready to tackle any new challenge while uncovering unique but effective solutions. During the weekend, those same traits help her navigate the hardest ski slopes with a smile on her face. Speaking of matches—Eliza also holds a wine spectator certification and can expertly pair the right wine with her favorite cheese. All in all, we feel Eliza pairs well with Pepper Group.

Minji Kim

Graphic Designer

When Minji isn't snacking on avocado sandwiches (her favorite food) or hitting the speedbag at the gym (she loves to box!), she's hard at work, learning new design skills. She's taught herself illustration, coding and 3D design, immersed herself in web design, loves branding identity and more. In short, Minji isn't afraid to try new things and always eager to expand her multi-disciplinary creativity. After all, how many designers can KO a tough design project, and a sparring partner?

Brian Erickson

Associate Creative Director

Some people always have something beautiful on their screen, while the rest of us have words and numbers. Brian's the first type. He's always designing something that's visually and strategically stunning. He especially enjoys working on printed pieces and the challenges of the online environment. The only things he likes more than creating award-winning work for clients? Sweet tea and hush puppies, favorites from his North Carolinian roots.

Lynn Ankele

Social/Production Manager

When you see hundreds of jars of mints, custom-printed yarmulkes, boxes of caramels and beautiful paper samples, you know you're at Lynn's desk. But finding the lowest prices for our clients and fulfilling odd requests is only part of her job. Lynn can do anything, whether it's working in InDesign, Dreamweaver, sending out email blasts, handling invoices and purchase orders or keeping everything running smoothly. And did we mention she keeps us all in line with her eagle-eye proofreading skills?

Todd Underwood

Interactive Director

Make no mistake. Todd proves there's a direct correlation between being a master of all things audio, video and the web and wearing shorts most of the year and socks without shoes. Our own Steven Spielberg, Todd can take hours of video footage and whittle them down into a powerful video, stage a gala event that runs perfectly, create incredible animations and more. And as new technologies emerge, he's right on top of them for our clients. If you ever feel like talking about bicycling, Todd's your man.

Cindy Wojdyla

Vice President & Creative Director

If you counted up all the frozen Yoplaits that Cindy enjoys every day, you'd have … a lot of yogurt. Cindy develops the creative strategy for our clients and leads the creative team in the execution of marketing initiatives. A loyal reader of The New York Times, she also enjoys gardening and can tell you stories about Frank Perdue and his black notebook. Those pictures she draws in notebooks at client meetings? They're not just doodles. They're the start of the next big idea for our clients.

Mahek Lakhani

Account Manager

Some people know what they want to be their entire lives; Mahek was not one of those people. It was only after working in health tech, then after moving to Madrid to teach English for two years, and then after starting her own design studio that Mahek discovered a love of marketing. Today, Mahek is passionate about diving into a client's marketing goals to create overarching strategies and then figuring out all the incremental details to bring a project to life. Mahek is confident, and so are we, that she has found her true calling.

Sharla Davis

Senior Copywriter

Sharla has been part of our team of seasoned professionals since 2010, translating marketing strategies into words that connect with an audience and achieve results. Today, when she's not dreaming up award-winning copy and concepts, you'll probably find her near her Airstream RV hiking, biking or exploring the country.

Cassie Nalls

Senior Designer

Cassie has many talents—she can drink coffee, feed her guinea pig and design a website, all at the same time. Part of the Pepper Group team since 2007, Cassie loves helping a business's marketing come alive. She has a particular talent for brand development and logo design, which she can do while refurbishing a kitchen table.

Denise O'Neill

Co-Founder, Vice President & Finance Director

Our financial superhero, Pepper Group's Co-Founder, understands all those things the rest of us find daunting. Lightning-sharp with a calculator (who knows … maybe she doesn't even use one), she keeps our business on track by handling forecasting, budgets, billing and everything else that requires numbers. She is also a published author. A letter she wrote to her family from summer camp has been published in a compilation called, P.S. I Still Hate it Here: More Kids' Letters from Camp.

Stacy Tanzler

Account Manager

Our Account Manager Stacy Tanzler discovered a love for marketing in college—this was a surprise since she had been working toward a career in forensic science or law enforcement. Stacy was attracted to marketing's similar needs for sleuthing and diving deeper to uncover not-so-obvious solutions. But Stacy also loves building relationships and interactions … something hard to do with a cadaver. With her strong work ethic and collaboration skills, the evidence proves Stacy made a smart choice.

Aaron Boruch

Director of Marketing Technology

With over 15 years of experience developing and driving digital marketing strategies, Aaron is a self-proclaimed digital marketing geek. Aaron has been on both the agency and client side of Chicago's fastest-growing companies in several industries, including emerging tech, education and manufacturing. When he's not running campaigns or building strategy plans from the ground up, he's running in 5Ks and taking hikes. With his passion for igniting growth in his clients, Aaron's marketing skills are matched only by his endurance. But it's safe to say he's in it for the long run here at Pepper Group.

Brian Sonderegger

Copywriter

Brian knows how to harness the power of storytelling. As a little kid, he'd write elaborate adventure books and movie scripts starring his stuffed animals. He still uses that "story-first" approach in writing his copy today, driving the target audience to action through persuasion and emotion. When he's not being an artist on the page, Brian is an artist on the stage (although not one to toot his own horn, Brian is also a classically trained clarinetist).

Bozena Kulka

Senior Graphic Designer

Bozena has an eye for detail. Walking down the street, she can't help but notice subtle intricacies in architecture or decorative accents in interior design. Her vast experience in design, art and illustration has given her a keen sense of what works. Whether meticulously crafting well-balanced layouts or reviewing color palettes, she leaves nothing unchecked. When she is not creating, she's planning. On her regular nature walks, she comes up with game plans for stunning visuals or her next Battleship move (her favorite game). Regardless, with her artistic background and strategic prowess, her skills allow her to navigate uncharted waters to bring any vision to life.
We celebrated our 25th anniversary recently. The cake is long gone (sorry) but this video still reflects who we are today.
Welcome to Pepper Group's business propulsion laboratories.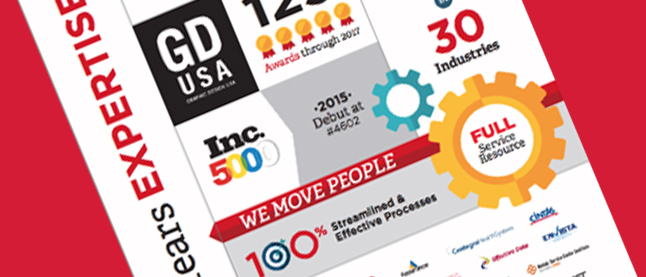 Download Our Agency Overview