TmaxSoft
Terry Nakagawa, Vice President, Global Marketing
TmaxSoft
Sogeti USA
"The ideas Pepper Group developed for Innovate were fresh, creative and exceeded our expectations. You helped us energize our employees and made sure that every person visiting the show knew we were there. After an incredibly fun few days, we ended up with 235 leads—more than we've ever generated from this show—and two weeks later, we have already scheduled follow-up meetings with five of them. Fantastic!"
Nicole Scrivener
Sogeti USA
Ajinomoto Health & Nutrition North America, Inc.
"The amount of dedication and care to all elements of our intended message is what ultimately drove such a strong graphic result. Pepper Group was dedicated to understanding our business from the inside out in order to provide us a creative direction that fit our brand personality. They translated the vision I had for this project with precision and a unique "out of the box" creative approach that sets their marketing apart from their competitors."
Nicole Warren, PR & Marketing Supervisor
Ajinomoto Health & Nutrition North America, Inc.
Domino North America
"We couldn't be happier with the program from Pepper. From the collaboration to the development of the creative and the execution, it was such a positive experience. If Domino had a version of Pepper Group's "kick ass" award, we would give it to their team."
Tara Abbott, Marketing Manager
Domino North America
Huron Consulting Group
"The campaign Pepper Group devised and executed with precision was an essential element in the successful launch of our service. As we were introducing a completely new and complex offering, clearly and persuasively communicating key uses and benefits was a must—and Pepper Group helped us do just that."
Diane Doherty, Marketing Director
Huron Consulting Group
American Auto Guardian, Inc. (AAGI)
"The ROI is evident with everything they produce."
Susan Buchholz VP, Marketing and Human Resources
American Auto Guardian, Inc. (AAGI)
RedMane
"I have watched this a few times. You have done a spectacular job. We Roar is 'goose bump' time."
Tony Lakier
RedMane
Centegra
"I am very happy with this report … very nice work. I hope you are as proud as we are."
Mike Lenzi, Senior Creative Coordinator; Strategic Marketing
Hitchcock Design Group
"We appreciated the custom process and approach that Pepper Group took to helping us create our brand platform. Due to the time and effort that they spent with us, as well as our clients during that process, they already understood our culture which allowed us to transition seamlessly into having them develop our new brochure and website."
Dawn Jones
Hitchcock Design Group
Bronswick Benjamin P.C.
"If you want creative and innovative ideas, Pepper Group is fantastic. Also, their talent marketing work is top notch. We used Pepper Group to help us with core values creation, unique signage, awards programs and much more. I can truly say that Pepper Group has been a big contributor to improving our firm's culture."
Jeff Bronswick, Managing Partner
Bronswick Benjamin P.C.
True Partners Consulting LLC
"You guys, these are SO good!!! I'm so impressed with Anli's polish and the completeness of the videos already! Thank you!"
Amanda Sturdevant, Marketing Director
True Partners Consulting LLC
Ciorba Group
"The brochures turned out fantastic! I was so excited to see them this morning when I came back from vacation. Love them so much! Thank you and the whole Pepper Team for all your hard work and creativity!"
Holly L. Ryan, Marketing Manager
Ciorba Group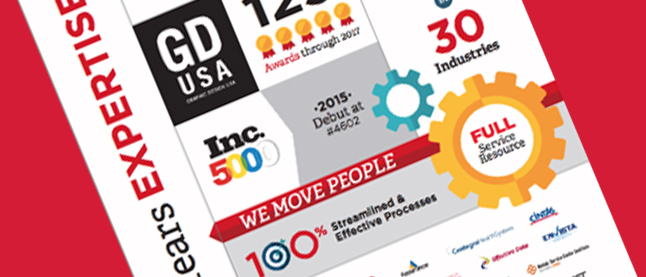 Download Our Agency Overview