Let's get to work. Let's roll up our sleeves and make the hard choices look easy, and the right choices look righter.
Whatever you need we've got you covered, from branding to lead generation and everything in between—plus things that aren't really in-between but are just as important. It's about sales. It's about impact. It's about results now, but also what's next: next week, next month, next year and keep on going.
Rebrand or Upgrade Your Brand
'Cause Cookie Cutter Won't Cut It
You don't have a same-old business. So stop with the same-old marketing. If your company's messaging feels tired, let's wake it up. If your service or product blends in with the crowd, let's set it apart. At Pepper Group we put your strengths front and center, giving you a distinctive and memorable look and voice that you can own—and only you can own. Along the way, we'll raise the bar for your industry and lower the boom on your competitors.
Turn Your Big Idea into Something Bigger
You've spent months or years developing your new product or service. It's ready. Now, let's make you some money. Whether your product or service grows or withers might depend on its marketing. Fortunately, we have your back. Our "Spicy Marketing" process has helped hundreds of companies succeed like nobody's business. We'll create a strategic campaign that makes people sit up, take notice, and sign on the dotted line.
We've Got Your Sales Pipeline Ready
Your sales force is ready. Your prospects are primed. What's next? Let's make getting leads easier with the resources you and the sales team need. We know that finding and attracting prospects is part art and part science. At Pepper Group we excel at both. Our strategic, lead generation campaigns not only can start a dialogue, but close the deal.
Sell it, Without Selling it
You know your business inside and out. You're an encyclopedia of industry know-how. Let's tap into it. Share it. Spread the word with websites and white papers, blog articles and social posts, newsletters and viral videos. When your business is top-of-mind it's also king of the mountain. Because when prospects perceive you as the authority, they become more than readers—they become your clients.
If you're not one thing, you might not be anything. Let's unify your communication. Let's create a seamless integration of digital and print, look and feel, across all your touchpoints so that your company has one clear, powerful identity. From online resources to printed sales support, we'll deliver smart positioning and tactical support that makes a lasting impression.
Attract and Retain the A List
Let's find the best talent and get them on your team. Let's make your business the place where others wish they worked. Let's get new recruits singing your virtues, your current team buzzing with new-found excitement, and your competition wishing "we did that." We'll help you build an HR communication strategy that will strengthen your culture and rally the team. From recruitment videos to employee newsletters, office signage to welcome kits, let's strengthen the voice of your organization.
Tap Our Marketing Brains and Hands
Let's create something great. Coffee table books and custom wall art. Event marketing and outdoor signage. Print campaigns and posters. Whatever marketing odds n' ends you have, we're ready. Large or small, fast turnaround or longer timelines—what do you want? Just give us a shout and consider it done.
Welcome to Pepper Group's business propulsion laboratories.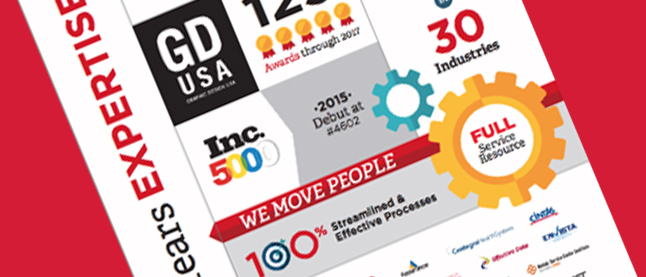 Download Our Agency Overview