April Spice Rack Newsletter

Just this morning, I was on the phone and gazing outside. A bald eagle flew not more than 10 feet from my home office window—at eye level! Smoothly, from left to right, that magnificent creature made effortless flaps of its wings. I jumped up to get a better view and followed his flight until he landed in a tree three houses down. The guy on the phone got an earful, but he quickly became as excited as me.
Talk about getting your heart going! Not only the quickening of the beats, but also warming my soul. I didn't expect the wave of awe, inspiration and pride that ensued. It's amazing what a three-second experience ignited in me; from a patriotic viewpoint, the power of nature to influence, and a calm that washed over me.
I've often associated bald eagles with my dad. The morning of his memorial service 22 years ago, I was hiking near his house in rural southwest Missouri. I saw an eagle and thought it might be a sign from Dad, the lifelong outdoorsman he was. Maybe his way of saying, "Move forward. It'll be OK." Ever since, each time I see an eagle, I give a little nod to Dad for dropping by to check on me.
Whether it's the state of the world today, or just a little visit from Dad, that eagle really made my day.
Let Your Personality Shine
Don't let dust settle on your brand. Sometimes you want it to sparkle, sometimes you want to provide comfort. Would you invite company over and not clean the house? Let your prospects know that you're proud of your brand and excited to "have them over." It's OK to "move the furniture around a little" by giving a fresh perspective to your value proposition. While you can be very serious about your deliverables, be a little quirky when it counts.
Gratitude in Musical Form
Just a reminder to "Be Thankful For What You Got." This is one of my favorite songs from Live From Daryl's House, featuring Rumer. Great cruising song in the summer—and a daily good reminder!
On April 27, 1947, Babe Ruth attended Yankee Stadium for Babe Ruth Day. The Bambino was a complex individual, multi-talented on the field (an accomplished pitcher before becoming the Sultan of Swat), and a larger-than-life hero in a time when baseball was truly The American Pastime.
From 68 Bits of Pithy Knowledge
When he turned 68, Kevin Kelly, co-founder of Wired magazine, compiled 68 nuggets he culled from his life. For the next several issues, I'd like to share some of them with you. Should you want the full list, just let me know.
"Being enthusiastic is worth 25 IQ points."
"Always demand a deadline. A deadline weeds out the extraneous and the ordinary. It prevents you from trying to make it perfect, so you have to make it different. Different is better."
"Gratitude will unlock all other virtues and is something you can get better at."
Subscribe to The Spice Rack or talk to Tim
Kensing
"I'd like to thank you for all your help. We could not have had a successful NYSCC 2022 without you and your team!"
Rebecca Belmer, Key Account Manager
Kensing
Rockfon
"Dear All – I wanted to write and say a huge thanks for helping deliver this video for us, it's a major step forward! Roll on the next one."
Warren Dudding
Rockfon
Ciorba Group
"The brochures turned out fantastic! I was so excited to see them this morning when I came back from vacation. Love them so much! Thank you and the whole Pepper Team for all your hard work and creativity!"
Holly L. Ryan, Marketing Manager
Ciorba Group
Bronswick Benjamin P.C. 2
"If you want creative and innovative ideas, Pepper Group is fantastic. Also, their talent marketing work is top notch. We used Pepper Group to help us with core values creation, unique signage, awards programs and much more. I can truly say that Pepper Group has been a big contributor to improving our firm's culture."
Jeff Bronswick, Managing Partner
Bronswick Benjamin P.C.
Hitchcock Design Group
"We appreciated the custom process and approach that Pepper Group took to helping us create our brand platform. Due to the time and effort that they spent with us, as well as our clients during that process, they already understood our culture which allowed us to transition seamlessly into having them develop our new brochure and website."
Dawn Jones, Marketing Coordinator
Hitchcock Design Group
Envista Forensics 2
"I just received my personalized "Stronger than Ever" box. Please tell management that it was such a thrill to open that I stopped and then shared it with my wife! In Dale Carnegie's book, How To Win Friends And Influence People, he says that seeing one's name in print (on the outside of the box) is a thrilling event. A name tag, a coffee cup and of course the ever important business cards were icing on the cake! Thanks for that cool, personalized experience. That's what I get from Apple products!"
Thanks for a good transition in brand name.  I'm excited about our future.
Chris Andres, PE, CFEI, Senior Project Engineer, Mechanical/Electrical
Envista Forensics
MCEDC
"Thank you so much. You offer such outstanding event staging service … I know I don't have to worry about anything with the sound, lights and technology."
Jean Schober, Vice President
MCEDC
Eclipse
"Thanks so much for doing this for us. You have no idea how good it feels to have a website that looks awesome, the content is legit, everything looks awesome. We really appreciate it."
Nikki Martin Kobiljak, Client Happiness Officer
Eclipse
Kensing
"Website looks amazing guys!!! Sent to my family and it's already been shared across the world. Big family 😉."
Eshani Burdick, Director, Sulfates & Specialty Esters
Kensing
RedMane Technology
"I was so excited when I saw the video. This is just outstanding. We loved every minute of it."
Tony Lakier, President
RedMane Technology
BAI
"I just wanted to pass along a thanks and nice work to the Pepper team on the DEI piece. I know we're still finalizing some stuff on the backend, but I shared the page with the managing directors over research and they both loved it."
Tina Saigh, Senior Marketing Manager - Research
BAI
Technetics Group
"I had a meeting with our analytics team yesterday and wanted to pass along the good report. They said this was one of the best web redesign projects they had seen. Great job on all the redirects, meta tags, alt-tags, etc. Everything looked good from an SEO and analytics standpoint.
So, KUDOS TO THE TEAM!! "
Lea Johnson, Marketing Manager
Technetics Group
Essendant
"Really appreciate your quick turnaround, great service, collaboration and partnership!!!!!"
Dianne Lucca, Manager, Digital Services-Email
Essendant
Rockfon
"I love it and couldn't be happier with the final product! The Pepper team did a fantastic job, and it was a pleasure working with you all."
Kari Pandilidis, Marketing Communications Manager
Rockfon
Gerber Collision & Glass
"We knew we had a great place to work, and a lot to offer new team members. Pepper Group helped us pull it all together with a cohesive message, and tools and tactics that allow us to communicate that message effectively. I'm a satisfied customer!"
R.J. Gerber, Marketing Communications Manager
Gerber Collision & Glass
Senior Business Development Manager Omron Automation
"We are getting great feedback on the event itself, and you helped us to make it such a success!!!"
Keith Kersten, Senior Business Development Manager
Omron Automation
Envista Forensics
"I haven't been shy with our internal team in 'singing the praises' of your entire team—it's been a pleasure to work with everyone at your company and frankly you've made this massive rebrand project accomplishable."
Jennifer Gaster, Vice President, Marketing
Envista Forensics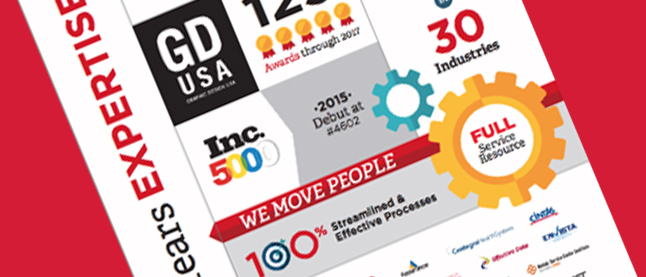 Download Our Agency Overview