Celebrating Our Core Values: Choose to be Challenged
At Pepper Group, our core values remind us of what's most important. They help us remember when it's time to take a deep breath, and when it's time to get down to business; how to support each other and our clients; and the value of teamwork and initiative.
In this series, we're asking Peppers to share a story that demonstrates one of our core values.
Today's guest is Lynn, Pepper Group Social/Production Manager.
Lynn's Core Value: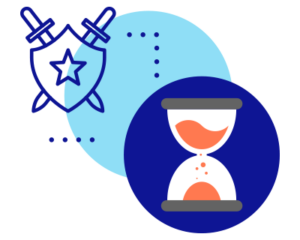 Choose to be Challenged
Wake up in the morning with a confident attitude and ride it through the day. Around here, the unexpected is expected. Challenge yourself, challenge others. Be brave—what's the worst that can happen?
"We produced a mass direct mailing that included a sweet red Ferrari remote control car. Not only was there the difficulty of finding and ordering 80 cars, but each car needed to be fully operational when received. This meant that we needed to disassemble each car to insert batteries, charge each remote, and test each car. Did I mention we had to apply clear logo decals on each car door? We could have taken the easy road and found a simpler item to mail, but that wouldn't have given our clients the best results, and the recipients the best experience. We are always ready to put the pedal to the metal and charge ahead to the next challenge."
—Lynn Ankele
Pepper Group's Core Values:
Choose to be Challenged
Face to Face with Grace
Scraped Knees Teach Us to Dance
Be Smarter Tomorrow
Strength of the Wolf is in the Pack
Pride in Craft and Service
Work and Play with Passion
Initiative Has No Boundaries