Celebrating Our Core Values: Initiative Has No Boundaries
At Pepper Group, our core values remind us of what's most important. They help us remember when it's time to take a deep breath, and when it's time to get down to business; how to support each other and our clients; and the value of teamwork and initiative.
In this series, we're asking Peppers to share a story that demonstrates one of our core values.
Today's guest is Stacy, Pepper Group Account Manager.
Stacy's Core Value: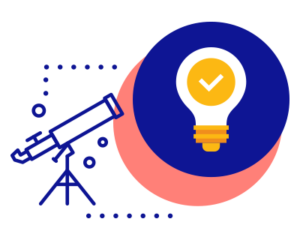 Initiative Has No Boundaries
Take personal responsibility to make whatever you do the best it can be. If you see an opportunity, own it yourself or get some help. Look at things differently—the solution may be hidden.
"Here at Pepper Group, we don't like to say no. This is something I learned quickly when I joined Pepper Group last year. When it comes to our clients, we do whatever we can to exceed their expectations and provide them with the best marketing materials possible. The willingness to dive right into a new project and work collaboratively to get things done is just one way that every team member here shows their limitless initiative.
"Recently, I worked with our creative team on a series of email designs for a client. This project was not straightforward and required many rounds of revisions. Our creative team did not stop until the final product was perfect, and the client was amazed at what we produced. Even though some projects end up taking longer and not being exactly what we thought they would be, we always roll with the punches and end up creating something great for our clients."
—Stacy Tanzler
Pepper Group's Core Values:
Choose to Be Challenged
Face to Face with Grace
Scraped Knees Teach Us to Dance
Be Smarter Tomorrow
Strength of the Wolf is in the Pack
Pride in Craft and Service
Work and Play with Passion
Initiative Has No Boundaries