Celebrating Our Core Values: Work and Play with Passion
At Pepper Group, our core values remind us of what's most important. They help us remember when it's time to take a deep breath, and when it's time to get down to business; how to support each other and our clients; and the value of teamwork and initiative.
In this series, we're asking Peppers to share a story that demonstrates one of our core values.
Today's guest is Joe, Pepper Group Graphic Designer/Interactive Developer.
Joe's Core Value: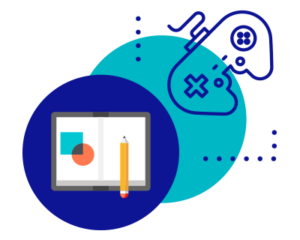 Work and Play with Passion
Communicate your passion and excite clients. Go for the giggle, share your empathy. Play hard so that you have great life experiences to draw from, and time to recharge.
"I love new and fun technologies, specifically video and photo cameras. The opportunity to shoot with a new 360-degree camera felt more like having fun than working. This fits right in with the PG core value of Work and Play with Passion.
"Samsung released a 360-degree camera a few years ago and we had plans to use it for a few clients. To get some great footage, [Pepper Group Interactive Director] Todd and I went downtown to take some shots of famous places around Chicago. We got many great shots of the train station, museums, the lakefront and so on. But we wanted more. So I also took the camera up north with me snowmobiling, and on vacation to the Grand Canyon. Todd took it with him while biking, and other places in Illinois. We put together some great videos, and had a blast doing it."
—Joseph Whittington
Click here to watch highlights of Joe and Todd's footage. Make sure you click and slide on the video itself to see the full 360-degree effect.
Pepper Group's Core Values:
Choose to be Challenged
Face to Face with Grace
Scraped Knees Teach Us to Dance
Be Smarter Tomorrow
Strength of the Wolf is in the Pack
Pride in Craft and Service
Work and Play with Passion
Initiative Has No Boundaries